I wore this mani around the first of the month. I wanted a Halloween look that was more subtle. So I went with a simple black and orange design.
While wearing this design, my nails had a bit of a tough time. I helped my bestie move. Ugh, that was exhausting! Two couches, TV, dresser, bed....the whole nine. With an hour drive in between it took about 3 days. Luckily, I took precaution. Before leaving, I applied a protective top coat. It was this random Sally Hanson one I picked up at the Dollar Tree. I was in a hurry and the top coat was taking F-O-R-E-V-E-R to dry!!! So I added a layer of Seche Vite to speed it up. I am soooo glad I did. By the end of the moving process, the polish on my right thumb nail had been scrapped off. Yes, that's right, scrapped, not chipped! I think it happened while helping with the wall. (The new place has this awesome accent wall. Hubby and I helped them with it.) I'm just glad it was the polish and not the actual nail. I got tons of polish. Polish I can replace, a nail I gotta grow.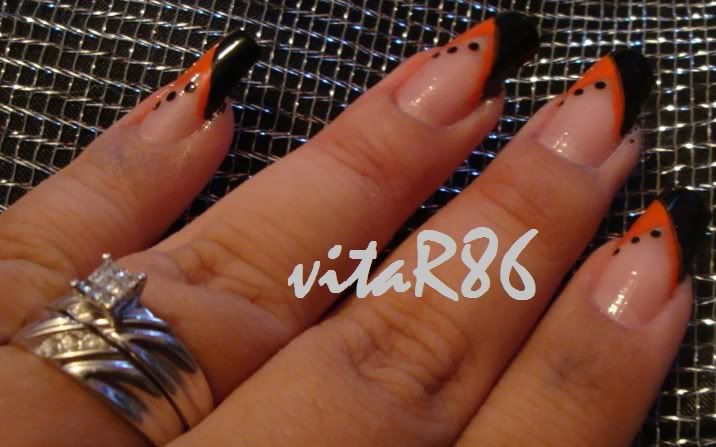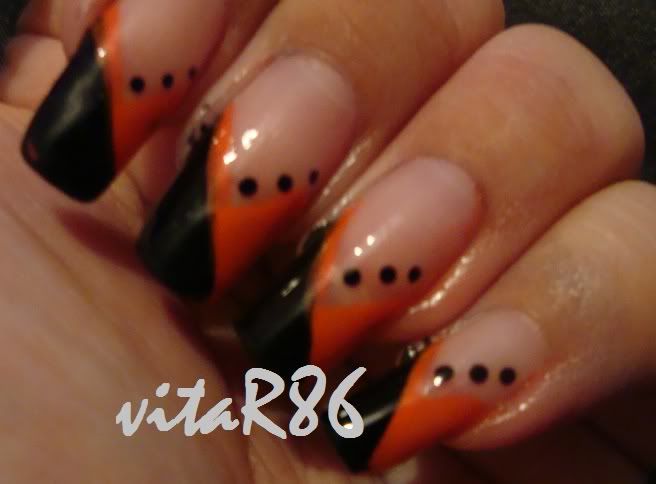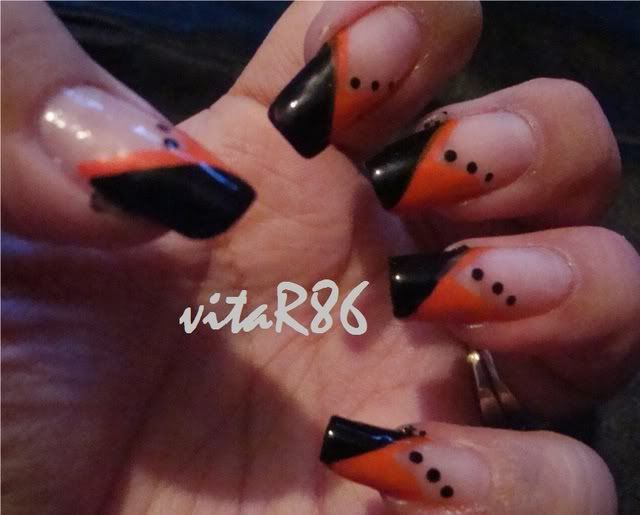 I only used 3 polishes for this design. L.A. Colors, Black Velvet. NYC, Times Square Tangerine Creme. And Art Deco in Bright Orange.
Here is the video for it. Enjoy!