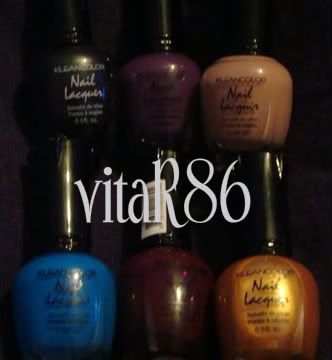 This is my first time buying Klean Colors. I found them at the dollar store >_<
And it wasn't just any dollar store, it was one of those "Everything is a dollar" dollar stores. I love those. They are a goldmine! This particular one I love cause they have a full display of Art Decos, L.A. Colors and tons of accessories like glass files. Well, I went in and spotted a new display of Klean Colors. So of course, I had to buy some.
Neon Aqua -- This is a gorgeous shade of blue. The color is similar to L.A Color's Static Electricity. Pigmentation is very good too, it was opaque in just one coat.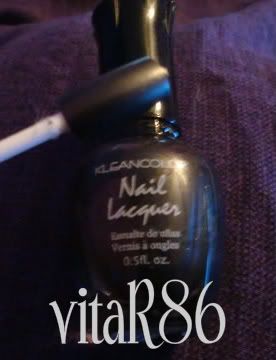 Charcoal -- I like this one. It has a nice pigment and was opaque in one coat. It also has a matte finish to it. That surprised me since there is no label saying its a matte polish.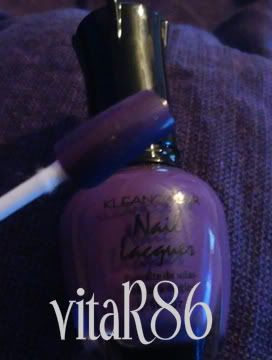 True Purple -- Oh I just had to get this. I love purple. This is medium dark purple and is opaque in 2 coats. I think the name is a perfect way to describe it. True purple, ah that it be. Love it, simply gorgeous.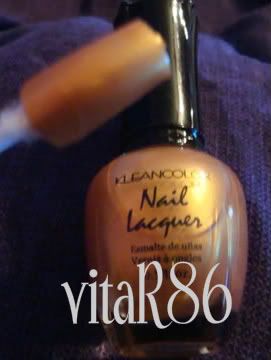 Gold Bright -- Love, love, love this one! I've been searching for a perfect shade of gold. I've used this twice already. Its a shimmer, but not to overwhelming and is opaque in 2-3 coats.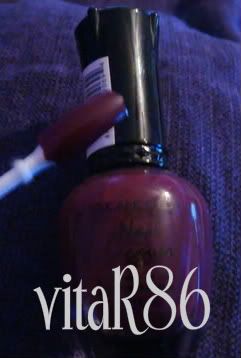 Plum -- Its a semi dark purple and was opaque in two coats. I haven't used this one yet. But I am looking forward to it.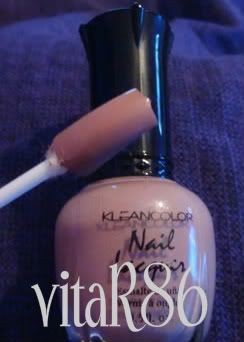 Mocha -- I've been needing more neutral colors. This is a creamy dark shade of tan and is opaque in 1 coat.
And I just had to get a picture of my dog. He just looked so cute.