... You paint your nails with the Dallas Cowboys colors and not realize it. lol, my brother is the one that pointed it out. He is a huge Cowboys fan. Win or lose, he loves them. The blue is the new China Glaze I picked up from my last haul. I thought the silver gave a nice contrast.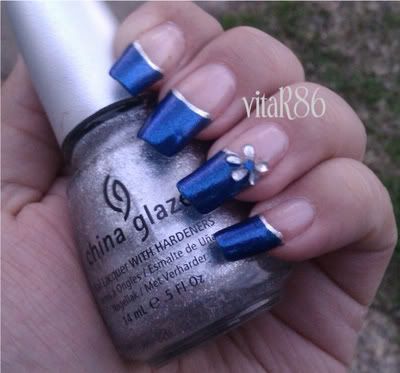 China Glaze-Blue Year's Eve on the tips
China Glaze-Cheers to You on the smile line
Silver tear drop rhinestones to make a flower on the ring fingers.