Ugh, lately I've had a serious case of the lazies. I've had these lashes about a month and am just now get to this review. I was contacted by a Revlon representative to review these lashes. All opinions are mine... all mine.
I happen to not wear lashes, so to help me with the review, I turned to my best friend Stephanie.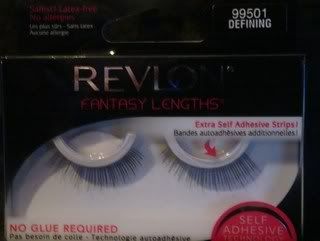 First up is the Fantasy Lengths Self Adhesive Lashes
Stephanie tried these out.
Some positives about these are that they come with detailed instructions and has applicator. The applicator helped alot. And that is where the positives stop. The adhesive sucked. It stuck to the makeup, rather than your eye lid. We tried to put the extra adhesive strip to see if that would help and the damn thing was impossible to put on. Just look how nasty it turned out.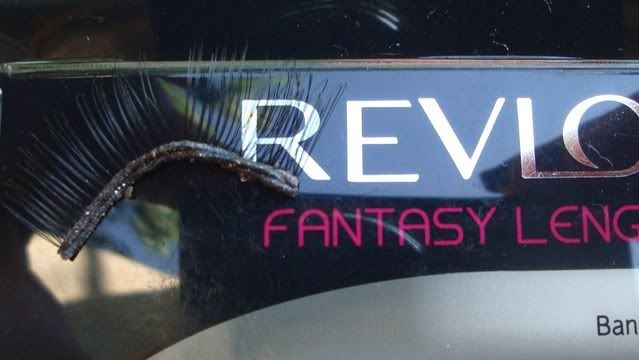 We ended up using a different glue for the other eye and it held up better. Over all, don't buy these. They are just a waste of money.
Next up is the Fantasy Lengths Intensifying:
We both tried these out. I tried the left eye, Stephanie the right.
We both agree that they were easy to apply and easy to blend in with your natural lashes. Theses are definitely good for day to day looks. These were my personal favorites.

Lastly is the Beyond Natural and the Precision Lash Adhesive
We both tried these out. I tried the right eye, Steph, the left.
Right away, you get that Dramatic look. These have that OMG factor. The lashes were lite and had an easy application. Great over all. The glue was really good too, no complaints there. These ended up being Steph's fav.

With the exception of the self adhesive lashes, these were great. But I have got to say... Revlon, WTF is with the names? The "natural" lashes were very dramatic and the "fantasy" lashes were natural. That makes no sense.