I am so loving the Dollar Tree. Check out what I saw yesterday.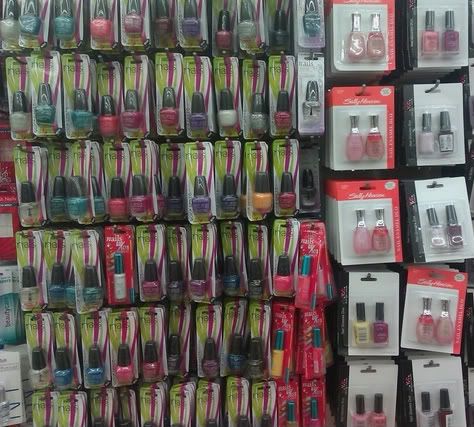 So...many...nail polishes....
They had some new Sally Hanson duos, but none caught my eye. Saw mostly the star opals, which are

in my book. The NYC duos looked more promising, but not by much. Saw loads of pretty colors, but they were ones I already have from NYC. But I did pick this one up.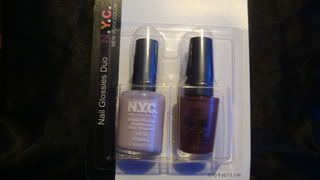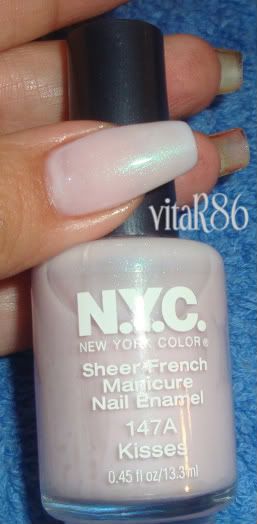 Kisses. I love this color. Its a purply pinkie color with a pale blue shimmer. This swatch was taken with flash to show the shimmer. Its about 5 coats though. But well worth it in my book.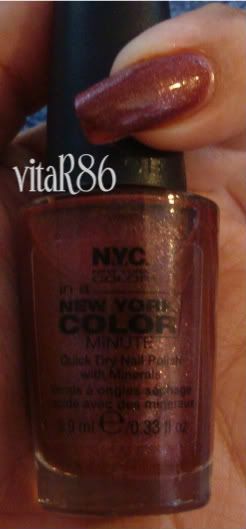 Broadway. This is kind of a burgundy brown with a slight shimmer to it. IDK how to describe the shimmer. Its pretty though.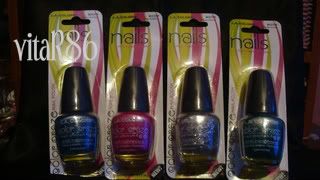 OMFG! New color craze colors. There were so many to chose from, I didn't know what to get. Soooooo many glitters! And some new, cute neon shades. The glitter swatches all have a matching colored tip. IDK about you, but I don't particularly like seeing glitter swatches on a bare tip. It just doesn't look right.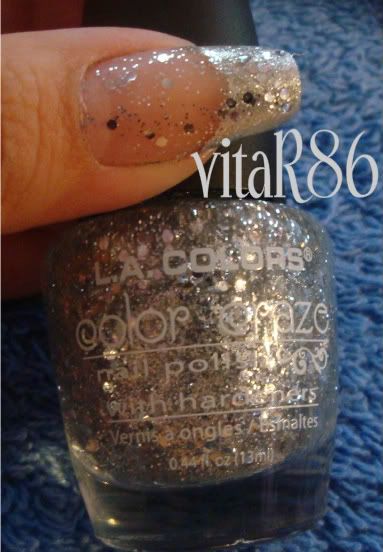 Sparkling Diamonds. This was the first one to catch my eye. I love chunky glitters. One coat. China Glaze: Cheers to You on the tip.
Aqua Crystals. Just your basic blue glitter. Nothing fancy, but still pretty. IDK what made me think to add two coats of glitter to this and the next swatch, but i did it anyway. This is loaded with glitter! Klean Colors: Aqua Neon on the tip.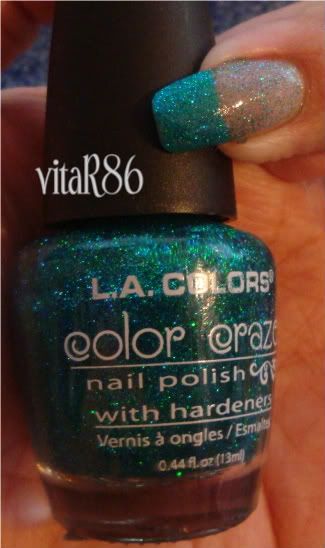 Treasure Island. This color totally caught my eye. Its a teal with a holo glitter effect.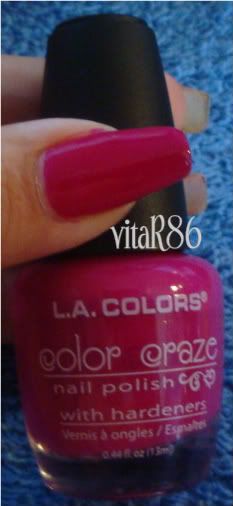 Fiji Purple. Ugh, I just love this color!
My next stop was Ross. My Ross and Dollar Tree reeeally close together. I just need to cross a small, side street to get to the next shopping center. I was a bit disappointed when I got there though. Not a whole lot of "good" stuff to choose from. They had a Color Club set that I already had. Saw some interesting eyeshadow pallets, only to discover that most of the colors had been broken.

But I did find one gold mine..... but before I talk about that one, I also picked this up.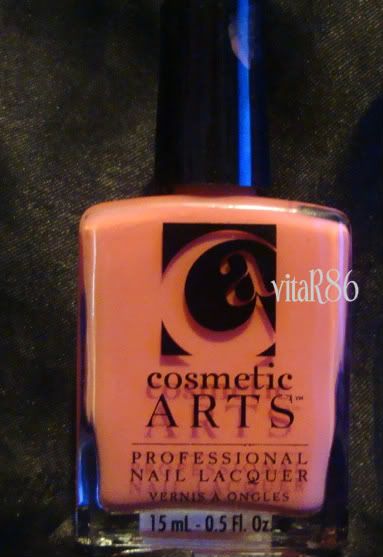 It was only $1.99. They had this, a pale yellow and a mint green. And that was it. only those three polishes left in the display. Apparently everyone liked them.
One coat went on almost completely opaque. Added a second coat to help even it out. This is my first creative art polish. I'm quite happy with it.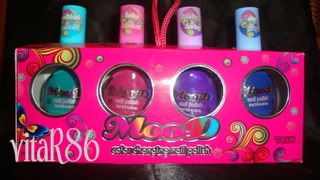 Now, my creme de la creme. My top buy. These mood polishes from ... IDK who. Just says mood polishes. Anyway, I have been dying to get my hands on the mood polishes from Claire's. I really hope these are just as good. Only cost me $4.99, gotta love that.
No swatches! Sorry.

I started to take swatches yesterday, but I stopped because I wanna do a full review of these babies. And maybe do some cool design with them. I'm thinking something Lisa Frank like.